>> Click Here To Bet On Pro Wrestling and More! <<
WWE 2K Battlegrounds Inexplicably Features Sketch Of Tessa Blanchard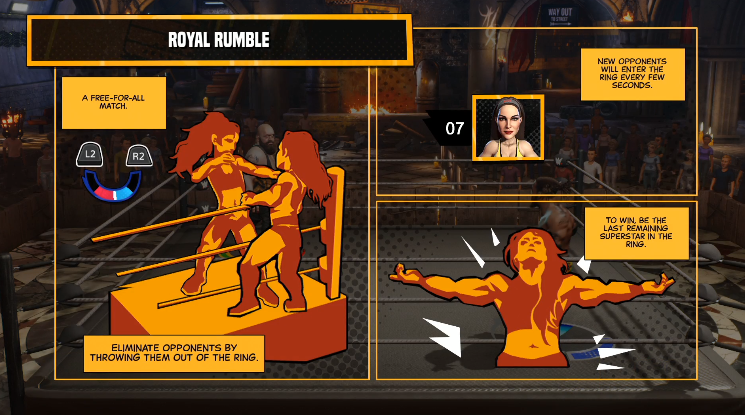 WWE 2K Battlegrounds is just getting into the hands of gaming influencers, with fans able to purchase the game starting tomorrow. newLEGACYinc, a group that's become a fine purveyor of streams based on WWE video games, was able to get an early copy and made quite a puzzling discovery.
As seen in the tweet below, the tutorial window for the Royal Rumble features none other than former IMPACT Champion Tessa Blanchard, or at least a PhotoShop sketch of her. The photo that the game draws from is one of the press photos circualted by IMPACT around the time of her title win.
Look what the @newLEGACYinc boys found in the new WWE Battlegrounds game. 😬😬😬 pic.twitter.com/DkwWAbER6l

— 🐯TIGER DRIVER🐯 (@TigerDriver9X) September 17, 2020
Looking at the two images side by side, there seems to be no way around the fact that one of the artists lifted Blanchard's press photo right into the game. Basil Mahmud, the photographer that took the photo, has also commented on social media, trying to reach out to the WWEGames account for an explanation as to why his photo was used without permission.
Hey @WWEgames you wanna tell me why you took my photo without my permission to use it in your game? https://t.co/xgGoFRzoUW

— Basil Mahmud (@Beezzzzy) September 18, 2020
This is a developing story, and WrestleZone will cover any further developments as WWE and/or 2K make a statement regarding the apparent image theft in the latest WWE 2K release.